Newsletter of the District of Asia
July-August 1999
The Sacerdotal Ordinations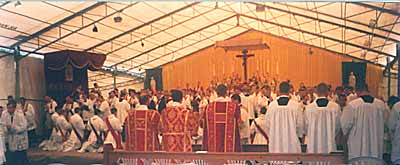 The Ordination ceremonies at Econe for 1999
which was administered by H.E. Bishop Williamson
included our second Filipino priest: Fr. Salvador.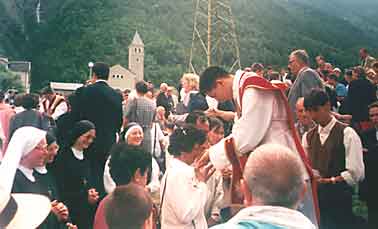 The mother of the new priest kisses his hand
as happy nuns who were waiting for their turn
to receive their first blessings look on. At the background is the seminary church.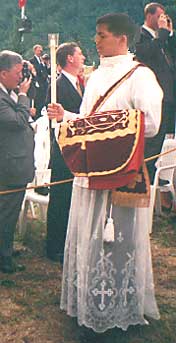 Soon-to-be Fr. Salvador marches toward the altar for his ordination.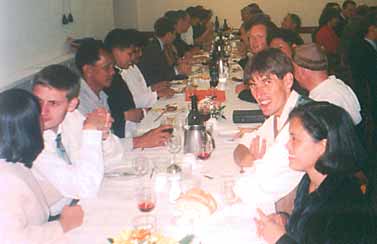 A scene during the banquet after the ordination.
Some of our parishioners, the parents of Fr. Salvador,
Fr. Soliman, Fr. Marie-Dominique, O.P. and Fr. Abraham
went to Ecône to see the ordination of Fr. Salvador.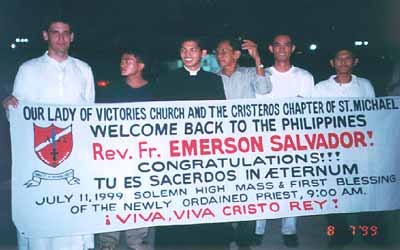 "Tu es sacerdos in aeternum".
The newly ordained Fr. Salvador arrived in Manila (7/8/99)