Newsletter of the District of Asia
July-August 2000
The Roman Pilgrimage of the SSPX:
"We are not Schismatics!"
The Vatican has opened all the Major Basilicas to the SSPX
A photo album
August 8, 2000
St Paul Outside the Walls.
The procession is about to begin.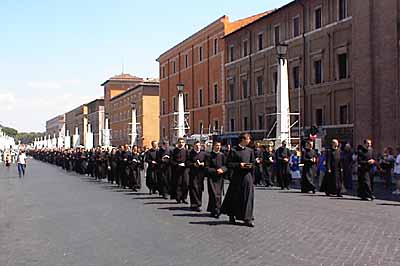 August 8, 2000:
The SSPX 's clergy and faithful filling the Via della Conciliazione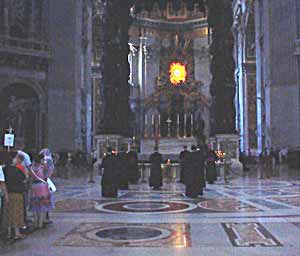 August 8, 2000 :
The 4 bishops of the SSPX with all the Superiors
and 250 priests, seminarians and brothers,
and 5000 faithful inside St Peter's Basilica, at the Confession,
praying to gain the indulgences of the Jubilee.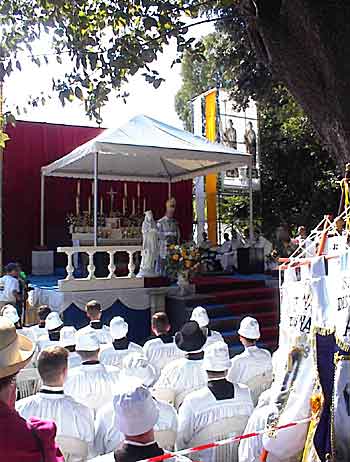 August 9, 2000:
The Pontifical Mass in the gardens of Nero,
site of the martyrdom of many martyrs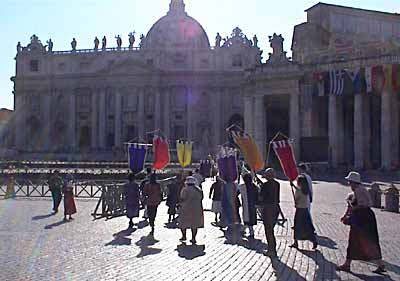 August 10, 2000:
The Asian Pilgrims arriving at St Peters,
on the third day of the pilgrimage,
day of the pilgrimage to the 7 Basilicas.