Newsletter of the District of Asia
Apr - Sep 2002
10th Anniversary Photo Album
1994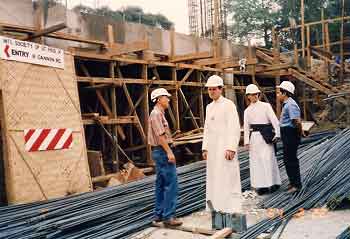 14. Thanks to the continual help of St. Joseph through our Superior General,
the construction of the church and priory went on quite rapidly.
In early February, the General Bursar of the SSPX, Bishop Bernard Fellay, came for an inspection.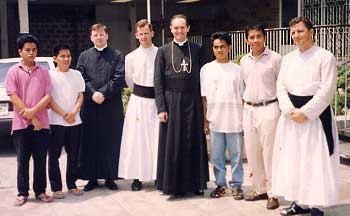 15. He also inspected the material for priestly vocations.
The priests (wearing their cassock) from left to right are: Frs. Paul Carr, Paul Morgan,
Bishop Fellay and Fr. De Merode.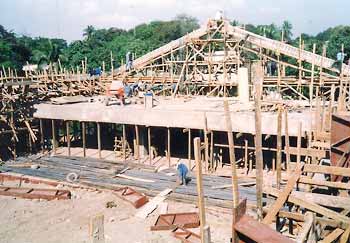 16. Various phases of the construction of the Church of Our Lady of Victories in March.
View of the inside of the church.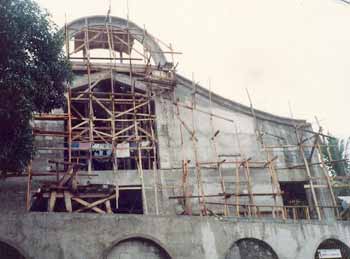 17. View of the facade.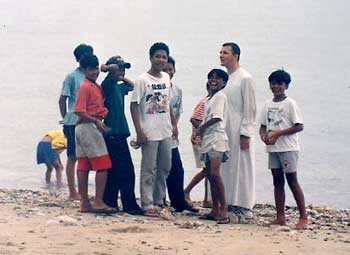 18. The Philippines have a surprisingly very young population.
Birth control and abortion have not yet decimated most families.
This means for any zealous priests plenty of work with the children and the youth.
Here Fr. de Merode is back at his dear beach, in Lobo, with a group of boys for a summer camp. (April)