Newsletter of the District of Asia
Jan - June 2006
Photo Album
January 30, 2006
Opening of the Fishermen's Tsunami Village in Negombo, Sri Lanka.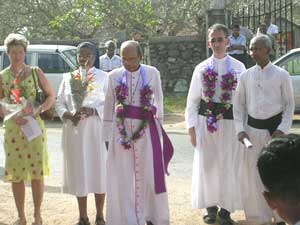 Fr. Couture is between the Auxiliary bishop of Colombo
and Fr. Clement Rozairo, the Parish Priest.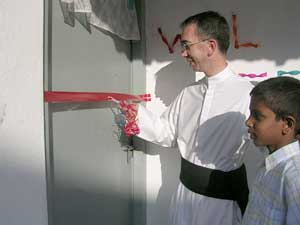 Fishermen's Village: Cutting of ribbon of the newly blessed houses.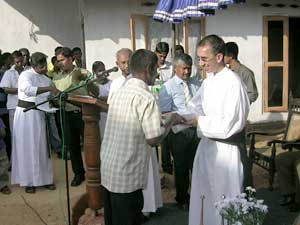 Fr. Couture giving the keys to some of the families beneficiaries of the Tsunami aid.