Newsletter of the District of Asia
Apr - Sep 2002
10th Anniversary Photo Album
2000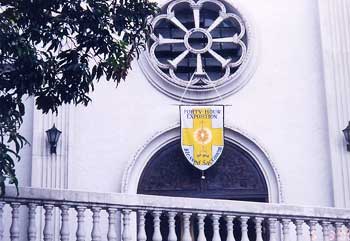 96. Forty Hours devotion in Our Lady Of Victories in February 2000
(one big intention was the declining health of Bishop Lazo)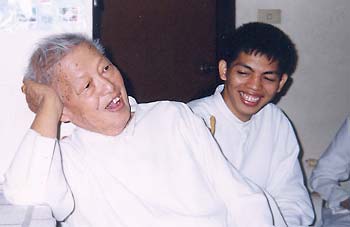 97. The health of dear Bishop Lazo was rapidly declining in the early months of 2000.
The priests visited him regularly in his home or in hospital.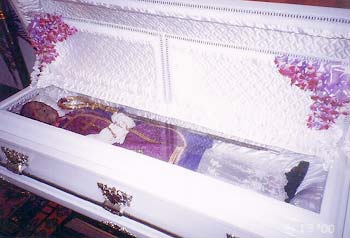 98. Finally, in the early hours of April 11, 2000, he was called back to his heavenly reward
after spending his last days at the priory, watched day and night by the priests and brothers.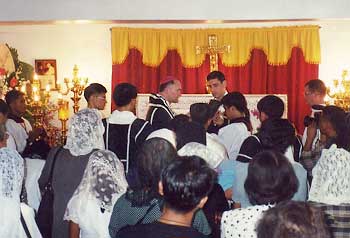 99. Bishop Fellay came from Switzerland to offer this courageous bishop a beautiful pontifical requiem mass.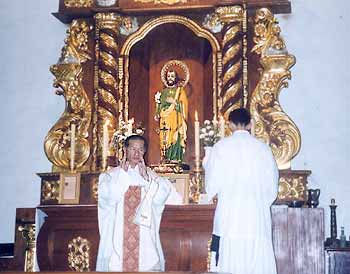 100. "I offer all my suffering for the conversion of bishops in general
and for my friend Bishop Manat from Thailand in particular" had said Bishop Lazo.
One week after Bishop Lazo's death, Bishop Manat celebrated his first traditional Mass in 30 years.
In early May, he came to visit the grave of Bishop Lazo in Our Lady of Victories
and stayed with the priests a few days.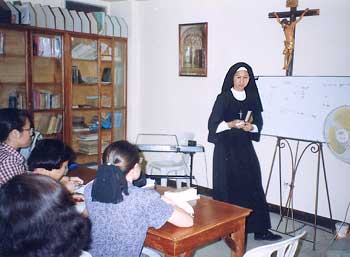 101. At the same time, our Bethanians were delighted by the visit of a Filipino Oblate, Sr. Maria Victorias,
the sister of Fr. Soliman.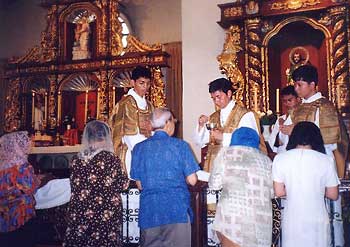 102. In July, Father Hughes celebrated his 25th anniversary of ordination.