Newsletter of the District of Asia
Apr - Sep 2002
10th Anniversary Photo Album
1999
89. Brother Ignatius, newly returned from Australia where he finished his training,
is now assigned at Our Lady of Victories.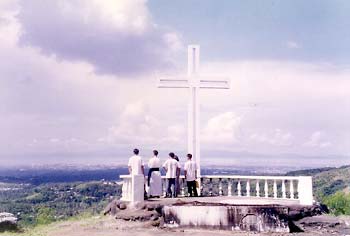 90. In May 1999 , Fr. Couture visited Zamboanga at the request of a few people.
He is here looking at Basilan Island in the distance, area of trouble with terrorists.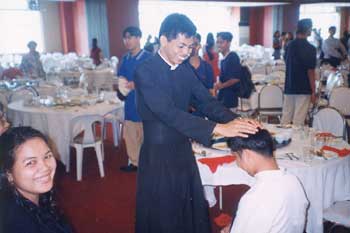 91. June 29,1999 gave the SSPX its second Filipino priest, Fr. Emerson Salvador from Bulacan.
He is here happily giving his first blessing to Fr. Soliman, the first SSPX Filipino priest.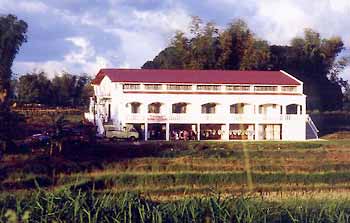 92. St. Bernard Noviciate and pre seminary officially opened on September 15.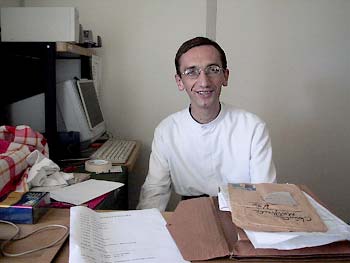 93. Fr. Benoît Wailliez was appointed Vocation Director and first Novice Master.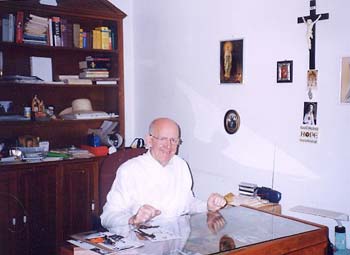 94. Swiss Fr. Paul Egli arrived in Manila in October 1999, from Sri Lanka.
Fr. Egli had spent 20 years in the missions in Africa before joining the SSPX in 1993,
thanks to our Blessed Lady.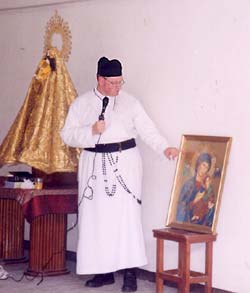 95. November brought us Fr. Michael Mary C.Ss.R,
founder of the traditional Redemptorist community in England. He came to give a priestly retreat.