Newsletter of the District of Asia
Apr - Sep 2002
10th Anniversary Photo Album
1993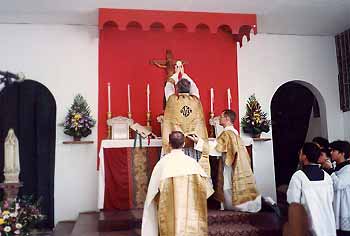 5. The first Solemn High Mass of SSPX in the Philippines
thanks to the presence of Fr. Edward Black who came to give a priestly retreat. (January)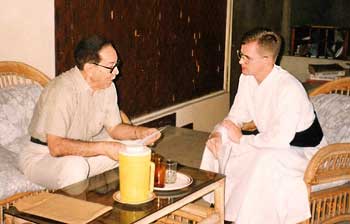 6. Attorney Teodoro R. Dominguez and Fr. Morgan.
It is greatly thanks to this convinced faithful and terrific legal advisor
that the Society has been able to come and develop normally in a totally new environment.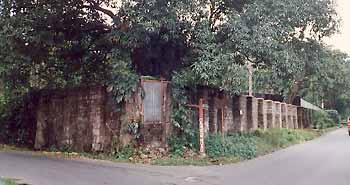 7. After a long search and prayers, a vacant lot was discovered in a good district
of Quezon City, in New Manila. Located between two main boulevards -- E. Rodriguez and Aurora.
This property was really meant for SSPX: its exact dimensions are 1903 m2
1903 is the year of the election of St. Pius X!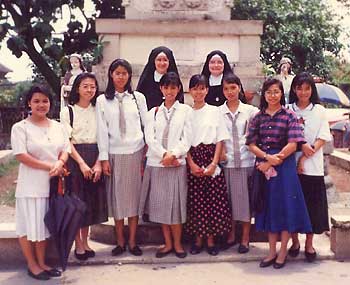 8. The SSPX had great hopes of an abundant harvest of vocations in starting the Philippines Mission.
In March 1992, the first seminarians had already left for Australia's Holy Cross Seminary.
Here, we see the SSPX Sisters on a visit to Manila, also "hunting" for vocations! (July)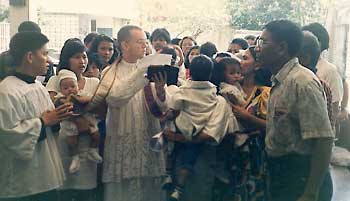 9. While the look-out for vocations continued,
the news of the presence of these new priests spread and gave plenty to do for our priests
such as these 33 baptisms performed at once by Fr. Abraham. (November)